The last time you experienced anything so closely
tailored specifically for you
was being fitted for the prom.
Just as a portrait artist would never submit the same likeness for each of his or her patrons, J.B.C. takes a similar approach to your IT infrastructure. Each is a unique reflection of you, your needs, your objectives, your budget, and your business environment.
Whether engineering the IT system supporting Air Force One, supporting missions focused on defeating IED networks in conflict zones around the world, or providing protection to federal agencies against advanced threats, you can be confident J.B.C. approaches every mission with the same sense of priority, importance, and attention.
Join Our Team
The many benefits of joining the team include more than those in your benefits package.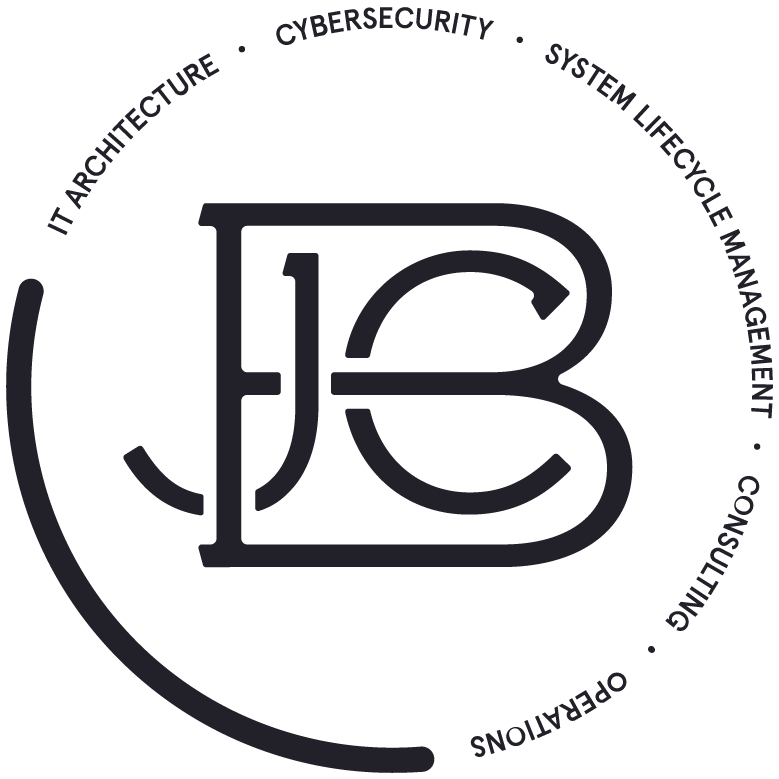 Analytical
J.B.C. scrutinizes all challenges and strategies through a sharp analytical lens. Solutions, recommendations, and tactical executions are based on a comprehensive understanding of the diverse environments and problem sets unique to your organization.
This filter is critical in determining and mitigating the cascading impacts of each challenge and anticipating their potential impact throughout your operations. This skill set is a key differentiator, providing a consultant mindset to providing IT/Cyber services.
Tenacious
Tenacity is paramount when approaching the persistent and evolving challenges. Engineering the most optimum solution takes trial, error, persistence, and vigilance. It requires digging well below the initial layers of information and actively seeking vulnerabilities.
Staying focused on finding the optimal solution and working it through to successful completion requires that level of tenacity. It requires J.B.C.
Integral
Your mission is our mission. J.B.C. serves as a true partner and collaborator in ensuring the success of your organization, playing an integral role in ensuring your IT and cyber services are performing at their peak and adding additional value wherever opportunity presents itself.
J.B.C.'s focus is not only in solving today's problems, but also developing the technical and tactical strategies to ensure future success.